How To Care For Your Timber And Decking
Your home is only ever as good as the design and materials you use to build it. The problem that many people face is how best to look after their home and prevent it from falling into disrepair.
Regular cleaning and maintenance need to be a priority, not only to keep your place looking its best but also to avoid any small problems getting worse. That small crack in the wall or discolouration in the plaster is more often than not a sign of a more serious issue at play.
Something as serious as rising damp, where moisture from the ground is allowed to travel up the walls, can be a costly matter to deal with. This can cause problems with the timber in your walls, floorboards, joists and skirtings. Damp can be particularly dangerous when the structure of the building or home is affected.
There are also health issues that come with having dampness in the home, such as breathing problems, bronchitis and asthma.
If you ignore or delay fixing the problem, you will often pay the price with the risk to your health and your home and lay the groundwork for expensive repairs.
Looking after your timber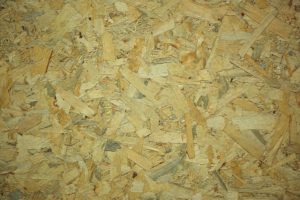 It is vital that when you use timber as a building and decorative material, you look after it with regular attention and quality products.
A timber ceiling can be a special drawcard for your home and an eye-catching element to your internal design. Having the beauty of this sustainable resource with its connection to Mother Nature adds a significant feature to your living space.
The qualities and charm that timber can add also come with a certain responsibility to look after it. Any timber that is exposed to sunlight and moisture needs to be properly protected and maintained.
There is always the risk of mould, warping and damage from certain pests when timber is exposed to these dangers.
Care for your timber decking
One of the most common problems that you may encounter when you use timber for your structures or design effects is a warping of the wood. This occurs when the moisture content in the timber changes unevenly.
When moisture is absorbed into the wood during humid, damp or periods of rain, this can lead to swelling in the wood. Then, later when that same timber dries, it shrinks. This cycle repeats with every wet and dry change.
Your timber decking is especially susceptible to this problem and to the damage that mould and mildew can cause.
Protecting your timber decking is crucial to keeping it looking and performing at its best. Without proper treatment with a quality product, you are relying on the elements to be kind, and that is more luck than anything.
The best decking oil is the one that nourishes and protects the timber. A high-quality oil can provide a semi-transparent matt finish with the ability to provide a high level of UV protection while being water-repellent and dirt and mould resistant.
Choosing a suitable oil for your choice of timber
Many people make the mistake of thinking that any decking or timber oil will be fine to use on their particular choice of wood.
It is always important to remember that different oils and stains perform differently on various types of timber.
If you have a specific type of wood, then you need to ensure that the oil you use is appropriate for the timber and the way your timber is used.
When you choose a specific wood like Merbau, then you need to find the best decking oil for Merbau and not just use any type of decking oil.
It is a similar situation with your decking stain. You need to make an appropriate choice of stain that will enhance the characteristics of the timber without overwhelming it.
There is a danger in choosing cheap and poor-quality timber oils and stains. You may have a series of problems that include damage to the wood itself.
It is crucial to remember that the ceiling plays a significant role in the overall aesthetic and functionality of your home, due to which it deserves careful consideration.
Timber and other materials working together
One of the most effective ways to accentuate your use of timber is to use different materials to highlight the features of both.
You can often have something special, like intricate metal cladding that can showcase both the craftsmanship of the metalwork that also stands out against the timber.
The beauty of learning the skills to complete a DIY project is that you can look back at your own work with the satisfaction that it was you (and possibly some trusted friends) that did all the hard work.
With a little imagination and the necessary knowledge, you can create something wonderful for your own home. Whether it's putting together your own decking or adorning your garden with a water feature, or concealing an area that you don't want to be visible, you can have the power to make it happen.
Keeping your place as an extension of your taste
Unless you want to take on a huge renovation where you will need one of the largest cranes to complete the heavy lifting or where only low loader hire will help you complete the work required, it is always best to have the right planning in place.
Too many people fall into the trap of not being realistic about what they want for their place and do not have a schedule and budget that matches those expectations.
There is no reason to try and create something out of the ordinary, like building an extension with a timber ceiling or adding a whole outdoor entertainment area with quality decking, if you are not prepared to look after it.
The care and maintenance of your home and every aspect of it is crucial to being able to enjoy it for many years to come. You need to ask yourself how much time it will take to look after your home if you are making changes that need your special attention.
Your dream home can be an actual living space for you if you are realistic and put in the time to make it a timeless enjoyment.